PLUR BOOST
PLUR BOOST is an easy way to spread PLUR in one click:
Share with your Friends
Post this event on friends' timelines who allow. Includes flyer, event information, and a link to event personally addressing each friend.
Shout Out on the Event Timeline
A post on the wall of the event, including a shout out to the event, a link to the event, flyer, and event information.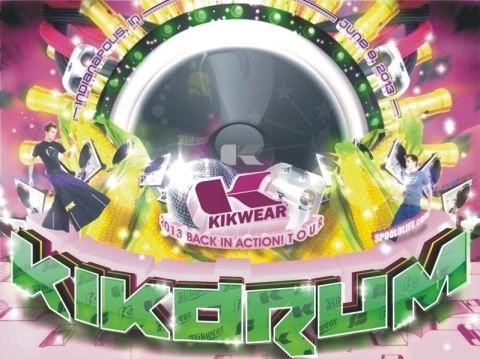 KIKDRUM
06/08/2013 Indianapolis, IN $10.00
JOIN SPOOLOLIFE & THE KIKWEAR BACK IN ACTION! T O U R AT THE OFFICIAL INDIANA TOURSTOP AS THE ELECTRONIC DANCE MUSIC UNDERGROUND RELEASES THE K I K D R U M ON INDIANAPOLIS. CALL 4 DIRECTIONS: toll free 00 + 1 + 866.317.YOGA
More KIKDRUM 411