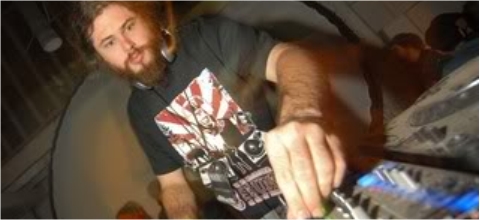 Tom Foolery
Catalyticsouls / Spoololife / Breaks / Miami

Tom Foolery is one of the most recognized breaks DJs in central U.S. ... pushing the limits of the breaks sound is routine for this DJ. Influenced by the hard/funky south and the deep/progressive mid-west creates a unique imprint on TomFoolery's programing and mix style. A favorite on the underground circuit, TomFoolery will still take time to perform for club nightlife. The past year has seen TomFoolery perform in over twenty cities in twelve states, Detroit's legendary DEMF afterparties. TomFoolery's "big room" breaks have opened up acts like Kaskade at New Orlean's Vampire Stripper Sluts, and put him peak hour at Tampa's world renown Amphitheater. His life as a master breaks DJ is but one aspect of TomFoolery's appeal. His studio work and fascination with synthesis has begun to flourish. Be on the look out for his name as artist/remixer on productions from around the globe, including the upcoming release of Defiance remixed by top UK nuskool producer, Transformerman. TomFoolery is also behind the scenes designing some of the regions most loved festivals featuring everything from regional bluegrass to some of the world's most esteemed electronic acts. The annual Underground Sound (Mid-West Freak-Fest) parties have received world wide recognition and in short time have developed an impressive following around the globe. Rising in the light of DJs like Paul van Dyke, Carl Cox, and Uberzone where the DJ was more than a musician but a spiritual guide... TomFoolery has broken free of the constraints around him and seeks to free others: mind, body and soul. Allow him to share the keys of freedom and join him on the journey.
Tom Foolery Bookings
Bring Tom Foolery to your event with mobile express bookings! Complete the form below and we will contact you shortly!
Music
Un expected error, please continue!