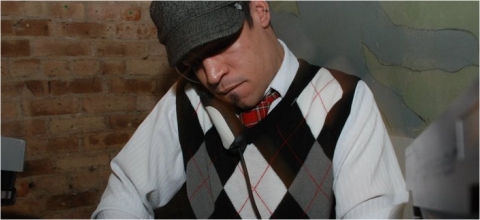 Blake Walker
Spoololife / House / Chicago

In Miami, Blake Walker has rocked many WMC events including Ultra Music Festival. In Chicago, he's a fixture with appearances at Indra Lounge, Crocodile Lounge,and Smart Bar to name a few. As "beloved resident" of DUSTTRAXX's "US Thursdays" at the Crocodile, Blake Walker has shared the stage with Chicago's very own diva of the decks LADY D! , veteran beat-jacker JOHN SIMMONS , PAUL JOHNSON, GENE FARRIS , and GENE HUNT to name a few.5 MAGAZINE's 90s house party places Blake in the company of KARL & MARK ALMARIA, Rees Urban, and Cz Boogie at one of Chicagos prime time events.Blake Walker programs all flavors of soulful house for any occasion.
Blake Walker Bookings
Bring Blake Walker to your event with mobile express bookings! Complete the form below and we will contact you shortly!
Music
Un expected error, please continue!