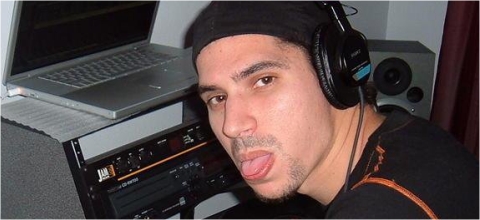 DJ Christian Lee
Spoololife / Dark Progressive House / Daytona Beach

Throughout his entire life Christian Lee Cicarini, better known to the New Jersey, New York, and Florida club scene as Dj Christian Lee, has felt the calling to make music in one way or another. It all began in Christian Lees hometown's of New Jersey, where he first began his exploration through the world of musical instruments. Starting with the saxophone at age seven, then guitar and drums by age 13, Christian was captivated by the art of making music. Introduced to a pair of turntables at age 16 he felt the magnetism toward mixology and progressive house music, a force that has kept Dj Christian Lee in its grip ever since. Less than a year after he began mixing, Dj Christian Lee hit the bar and club circuit spinning house music at small venues in Northern New Jersey. By 1997 he landed his first reputable residency at Kokomos in Paramus, the hottest club in North New Jersey for the time, where he was in the company of guest djs such as Kid Capri, Hex Hector, Johnny Viscous, Danny Tenaglia and acts such as Crystal Waters and Rockell, to name only a few. He's rocked venues throughout New Jersey and New York City, including Green Man Lounge, Tunnel, Limelight, Fahrenheit, Club New York, Soundfactory, R-Bar, Loop Lounge with Spectrum Productions, and an event at Coliseum entitled Never Ending Story. Christian Lee is heard over the airwaves of the tri-state area through KTU 103.5 fm, NYC's dance radio station, and monthly through Fairleigh Dickinson Universitys college radio station 89.1- The New Liberation, and over the internet with Metro Mix, an internet and satellite radio station featuring djs from all over the tri-state area, where he was then voted ..1 dj.
DJ Christian Lee Bookings
Bring DJ Christian Lee to your event with mobile express bookings! Complete the form below and we will contact you shortly!
Music
Un expected error, please continue!